The current rumor is that Captain America 600 will feature the return of Steve Rogers. But maybe not our beloved 616 Steve Rogers, with the quiet consideration and infinite virtue that makes him one of the best superheroes we've had. Word on the street is we may be getting the "Ultimate" version of Cap, who is a somewhat less noble character. He's an jingoistic, pious boy scout with traces of racism and retrograde attitudes that do not befit uniform. Although is costume is much better.

This is a disaster. If Steve has to come back, let it be the Steve that Peter Parker and James Howlett idolize, and not Mark Millar's mean-spirited polemic.

For the record, this was Ultimate!Cap's reaction when faced with the option of surrender: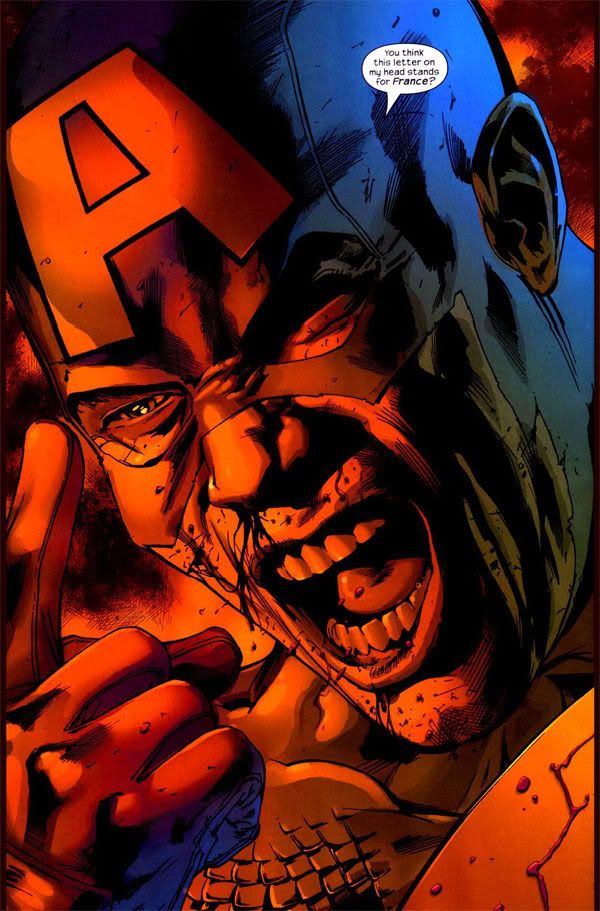 616 Cap fought with the French resistance in WW2 and would be embarrassed to have been heard saying that.